Churches
This is ancient little peat and wood church with a sod roof in Hof.
Peat has long fibrous roots according to our host near Mývatn. He is designing a new house, where one layer of cut peat is layed down flat, then a layer laid at 45°, then a layer at -45°, and so on making a herringbone pattern on the wall. This technique is centuries old. A wood timber frame (from Home Depot LOL) and sod makes up the roof somehow.
Doors
Statues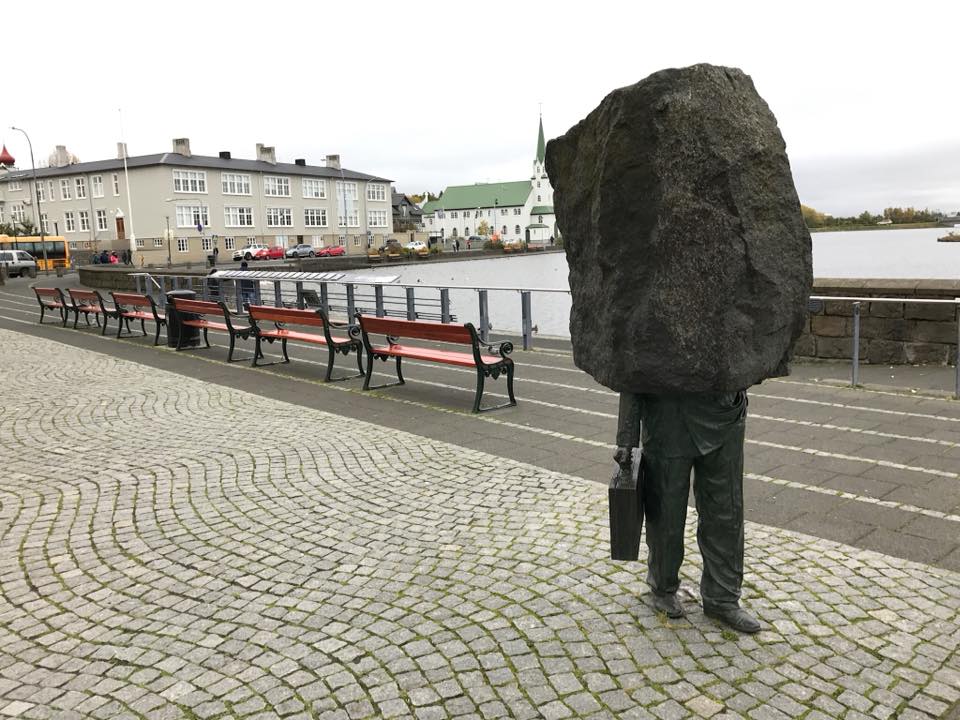 The bust of Bishop Jón Vídalín was created by sculptor Ríkharður Jónsson and sent abroad to be cast in copper before it was exhibited in Reykjavík in 1920. (Note bluish patina of copper!) — Another bust in same courtyard is of the Reverend Bjarni Jónsson (1881-1965), cathedral priest and ordained bishop, the work of sculptor Sigurjón Ólafsson. Rev. Bjarni was the first Honorary Citizien​ of the City of Reykjavík!
Carvings
Wall Art